29 Mar

Beauty and The Baller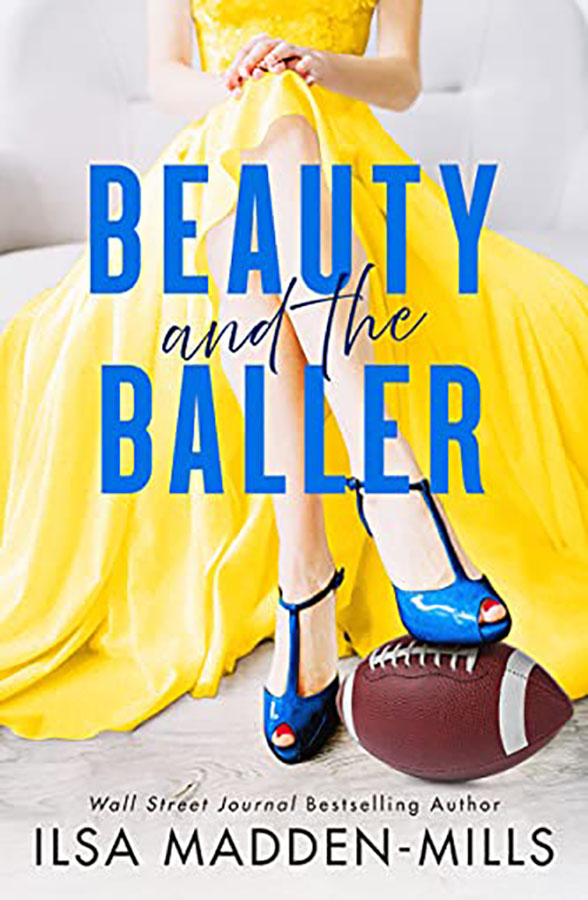 Connect with Ilsa Madden-Mills

E' in arrivo il nuovo appassionante romanzo di Ilsa Madden-Mills che vede come protagonisti un ex quarterback della NFL diventato allenatore in una piccola città e una reginetta di bellezza del Texas.
synopsis
An NFL quarterback turned small-town coach gets sacked by a Texas beauty queen in this swoony, passionate romance from Wall Street Journal bestselling author Ilsa Madden-Mills.
Gorgeous, talented, and brilliant, NFL quarterback Ronan Smith has the world in his hands. But after losing his career and his fiancée in a car accident, he falls into a pit of grief and bad choices. When a mysterious girl shows up to his party, he feels drawn to her and makes her his…for one night.
Former beauty queen Nova Morgan is on a mission. Scantily clad as a princess from a galaxy far, far away, she sneaks into a high-profile party to capture the attention of her favorite quarterback. But her hopes crash after an awful one-night stand.
Fast-forward two years. Broke and desperate, Nova returns home to Blue Belle, Texas, where, by a cosmic twist of fate, her broody neighbor is none other than Ronan, the shiny new football coach everyone adores. But he has no idea who she is.
The booster club keeps shoving women at Ronan to keep him in town. His solution? He proposes fake dating to Nova. But things heat up for real under these Friday-night lights when he realizes she's the one who slipped away.
Has this jaded beauty found her forever baller, or will his past keep them apart?
Traduzione Italiana
Splendido, talentuoso e brillante, il quarterback della NFL Ronan Smith ha il mondo nelle sue mani. Ma dopo aver perso la carriera e la fidanzata in un incidente d'auto, cade in un pozzo di dolore e di scelte sbagliate. Quando una ragazza misteriosa si presenta alla sua festa, si sente attratto da lei e la fa sua… per una notte.
L'ex reginetta di bellezza Nova Morgan è in missione. Poco vestita come una principessa di una galassia molto, ma molto lontana, si intrufola in una festa di alto livello per catturare l'attenzione del suo quarterback preferito. Ma le sue speranze si infrangono dopo una terribile avventura di una notte.
Due anni dopo. Distrutta e disperata, Nova torna a casa a Blue Belle, in Texas, dove, per uno scherzo cosmico del destino, il suo minaccioso vicino non è altro che Ronan, il nuovo brillante allenatore di football che tutti adorano. Ma lui non ha idea di chi sia lei.
Il comitato dei genitori continua a presentare donne a Ronan per tenerlo in città. La sua soluzione? Propone un falso appuntamento a Nova. Ma le cose si scaldano per davvero sotto le luci del venerdì sera quando si rende conto che è lei quella che è scappata via.
Questa disincantata bellezza ha trovato finalmente il suo amato giocatore di basket o il suo passato li terrà separati?
Buy it on Amazon
Release Date
29 Marzo 2022
Category
Contemporary Romance
Editore
Always Publishing