25 Mag

Cover reveal: When Darkness Ends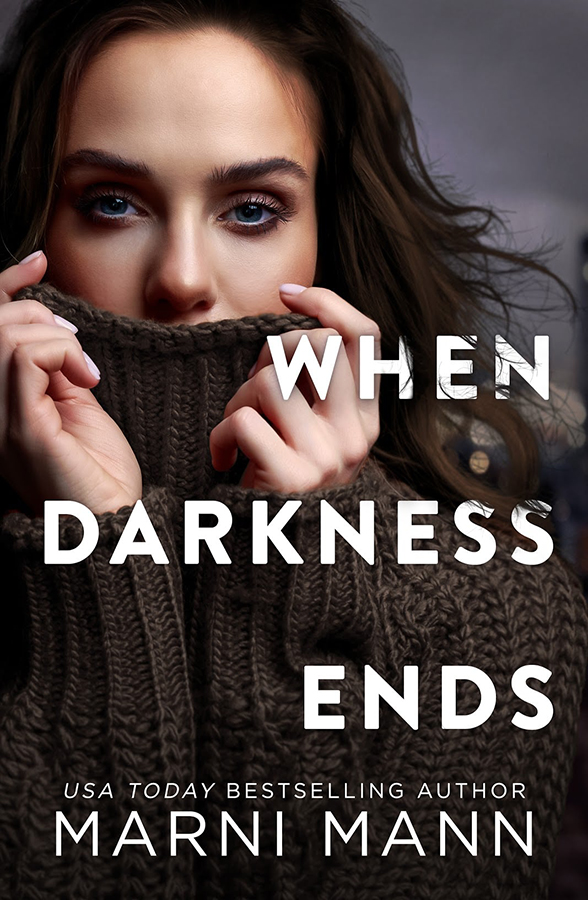 E' in arrivo un nuovo struggente romanzo dall'autrice bestseller Marni Mann. Una storia intensa in cui l'autrice esplora le notti più buie e le albe più luminose del cuore. 
synopsis
You never forget your first love, even when they become just a memory.
There was before.
When we were together, when we were happy.
When we had nothing but dreams.
When not a single bad thing could ever happen because we were young and in love.
And there was after.
When the unthinkable occurs, how do you count time, knowing how precious it is?
When dreams turn to nightmares, how do you wake up every day and choose to go on?
When you have a chance to save another, how can you not?
Even if it changes everything.
Even if it destroys you.
A harrowing, heartbreaking dark contemporary romance from USA Today best-selling author Marni Mann, the third installment in the Moments in Boston series of stand-alones that explores the darkest nights and brightest dawns of the heart. A book that will leave you aching … and looking over your shoulder.
Traduzione italiana
Il primo amore non si scorda mai, anche quando diventa solo un ricordo.
C'era il prima.
Quando stavamo insieme, quando eravamo felici.
Quando non avevamo altro che i sogni.
Quando non sarebbe mai potuto accadere niente di brutto perché eravamo giovani e innamorati.
E c'era il dopo.
Quando l'impensabile accade, come conti il ​​tempo, sapendo quanto è prezioso?
Quando i sogni si trasformano in incubi, come fai a svegliarti ogni giorno e scegliere di andare avanti?
Quando hai la possibilità di salvare un altro, come puoi non farlo?
Anche se cambia tutto.
Anche se ti distrugge.
Buy it on Amazon
Release Date
25 Maggio 2021
Category
Contemporary Romance