27 Set

Out of Love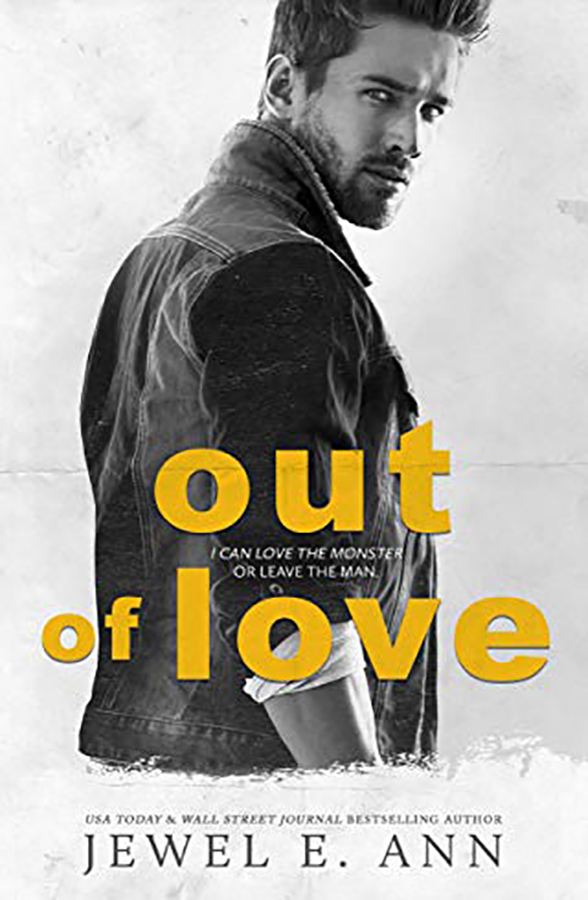 Connect with Jewel E. Ann
Uno dei romanzi più attesi di quest'anno. Per tutti gli amanti di Jewel E. Ann e per chi ha adorato la trilogia di Jack & Jill è in arrivo uno spin-off assolutamente da non perdere.
synopsis
Complotti. Corruzione. Serial killer.
Dinne uno, io ne sono affascinata. Mia madre ha sempre dato la colpa a mio padre per la mia mente eccessivamente curiosa e altamente sospettosa.
Il mio papà così incredibilmente prepotente.
Mr.  Nessuno-è-abbastanza-buono-per-mia-figlia ha terrorizzato tutti i miei ragazzi da quando ho compiuto quindici anni.
Il college è la mia occasione per essere libera dal suo controllo e uscire con tutti i ragazzi che voglio.
Sono assolutamente certa che odierà Slade Wylder, quasi quanto sono certa che lo farò anch'io.
Da quando ho cercato di evitare i guai?
Slade mi affascina. Vive in una casa che sono certo sia infestata dai fantasmi. Il suo cane è addestrato meglio di qualunque cane da guardia abbia mai visto. Nel campus girano voci che spacci droga. Questo spiegherebbe molte cose.
Ma non spiega perché mi salva nel mio momento più oscuro.
Non spiega perché non riesco a smettere di pensare a lui.
E la spiegazione che scopro alla fine è molto più pericolosa di qualunque voce.
 Versione originale
 Conspiracies. Corruption. Serial killers.
You name it—I'm fascinated by it. My mom always blamed my overly curious and highly suspicious mind on my dad.
My incredibly overbearing dad.
Mr. No One Is Good Enough For My Daughter has been terrifying my dates since I turned fifteen.
College is my chance to be free from his control and date any guy I want.
I'm absolutely certain he would hate Slade Wylder—almost as certain as I am that I do too.
Since when have I shied away from trouble?
Slade fascinates me. He lives in a house I'm certain is haunted. His dog is trained as well as any guard I've ever seen. Rumor on campus is that he deals drugs. It would explain a lot.
But it doesn't explain why he saves me from my darkest moment.
It doesn't explain why I can't stop thinking about him.
And the explanation I finally discover is far more dangerous than any rumor.
Buy it on Amazon
Release Date
27 Settembre 2020
Category
Contemporary Romance