19 Mag

Dirty Charmer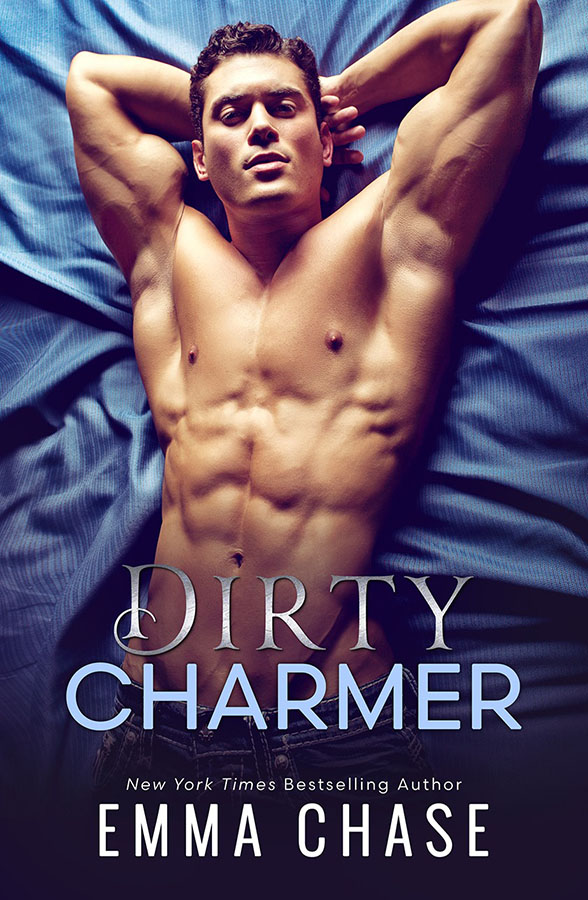 Emma Chase ci trasporta ancora una volta nel Principato di Wessco e regala finalmente a tutti i suoi lettori la storia di Tommy, la guardia del corpo più irresistibile e scanzonata. 
synopsis
Abigail Haddock è mozzafiato, sensibile e alcuni direbbero…soffocante. Ma non è proprio colpa sua. È cresciuta in una delle famiglie più antiche, più ricche e aristocratiche di Wessco- "soffocante" è il loro secondo nome. Così come avere successo. Abby fa gli straordinari per distinguersi come medico di alto livello, proprio come richiede la tradizione familiare.
Non ha tempo per le sciocchezze.
Tommy Sullivan pensa solo alle sciocchezze.
Certo, è una guardia del corpo d'élite con abilità letali e comproprietario della rinomata S&S Securities Firm, che protegge le persone ricche e nobili. Ma è anche turbolento, divertente e assolutamente irresistibile.
Tommy sa come divertirsi e non ha mai conosciuto nessuno più bisognoso di divertirsi di Abby. La ragazza ha bisogno di baci lunghi, bagnati e sporchi. Subito. E lui è l'uomo giusto per questo lavoro.
Non ci vuole molto prima che un accordo selvaggiamente sexy, peccaminosamente soddisfacente, e senza vincoli, si trasformi in qualcosa di più. Qualcosa di dolce, coinvolgente e reale. Ma Tommy e Abby sono troppo testardi per ammetterlo.
Gli opposti si attraggono, tutti lo sanno. Ma possono resistere e amare per sempre?
Versione originale
Abigail Haddock is stunning, sensible, and some would say . . . stuffy. But it's not really her fault. She was raised in one of Wessco's oldest, most affluent, aristocratic families—"stuffy" is their middle name. So is successful. Abby's working overtime to distinguish herself as a top-notch physician, just as her family legacy demands.
She doesn't have time for nonsense.
Tommy Sullivan's all about nonsense.
Sure, he's an elite bodyguard with lethal skills and co-owner of the renowned, S&S Securities Firm—protector of the wealthy and titled. But he's also rowdy, fun and thoroughly irresistible.
Tommy knows how to have a good time, and he's never seen someone more in need of a good time than Abby. The lass needs long, wet, filthy kisses—STAT—and he's just the man for the job.
It doesn't take long for a wildly sexy, sinfully satisfying, no-strings attached arrangement to turn into something more. Something sweet and addictive and real. But Tommy and Abby are too royally stubborn to admit it.
Opposites attract, everyone knows that. But can they last—can they love—for forever?
Buy it on Amazon
Release Date
19 Maggio 2020
Category
Contemporary Romance