31 Mar

Dear enemy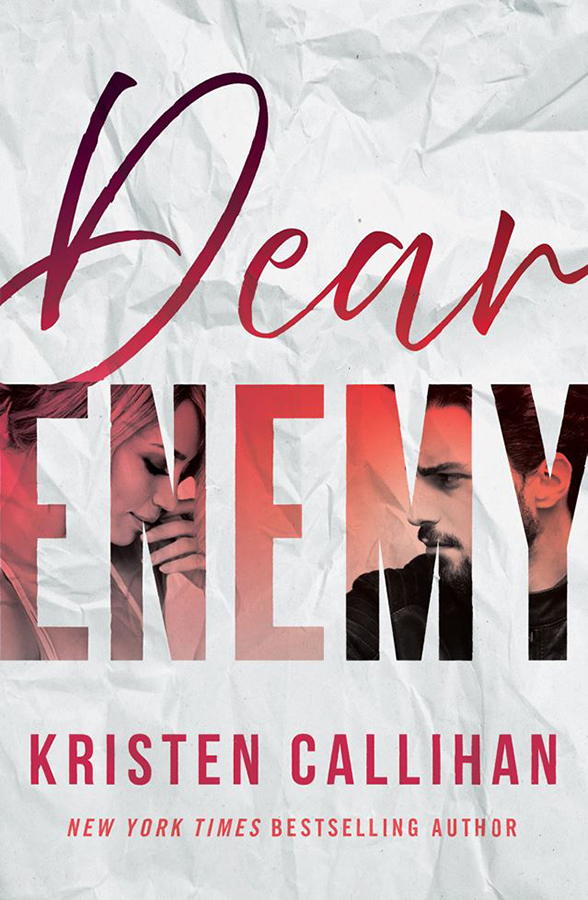 Connect with Kristen Callihan
Dopo la collaborazione con Samantha Young Kristen Callihan annuncia a sorpresa un nuovo contemporary romance in arrivo nel 2020. Una storia di amore e odio che si colloca a metà strada tra la serie VIP e Game on. 
synopsis
Da bambini, si odiavano a vicenda. Macon Saint era bellissimo, ma nonostante il suo nome, Delilah sapeva che lui era il diavolo. E aver frequentato la sua malvagia sorella, Samantha, non era stato affatto facile. Quando si erano lasciati, era stato un sogno diventato realtà: Delilah non avrebbe dovuto vederlo mai più.
Dieci anni dopo, il suo vecchio nemico le invia un messaggio.
La sorella di Delilah ha rubato un prezioso cimelio a Macon, che ora è una stella nascente di Hollywood, e lui ha intenzione di riprenderselo. C'è solo un problema: Sam ha lasciato la città.
Le scintille tra Macon e Delilah sfrigolano ancora, solo che questo calore tra loro è allarmante come un'attrazione indesiderata. Ma Delilah cerca disperatamente di impedire che sua madre dal cuore debole venga a sapere del furto di sua sorella. Quindi propone un accordo: pagherà il debito diventando chef e assistente personale di Macon.
È la ricetta perfetta per un disastro, ma Macon non può fare a meno di accettare. Anche se Delilah chiaramente lo odia, c'è qualcosa in lei che lo fa sentire come a casa. Inoltre, non sono più bambini e quella che una volta era un'acerrima rivalità ha il potenziale per diventare qualcosa di più dolce. Qualcosa che duri per sempre.
"PS Questo è il mio ultimo pezzo di dignità e sei libera di usarlo come credi. Il tuo viso mi è familiare come il mio. Ora che so che non rivedrò mai più il tuo, sembra che una parte di me sia morta. Credi davvero che sia perché sei la mia nemica?
–Macon "
Versione originale
As kids, they hated each other. Macon Saint was beautiful, but despite his name, Delilah knew he was the devil. That he dated her slightly evil sister, Samantha, was no picnic either. When they broke up, it was a dream come true: Delilah never had to see him again.
Ten years later, her old enemy sends a text.
Delilah's sister has stolen a valuable heirloom from Macon, now a rising Hollywood star, and he intends to collect his due. One problem: Sam has skipped town.
Sparks still sizzle between Macon and Delilah, only this heat feels alarmingly like unwanted attraction. But Delilah is desperate to keep her weak-hearted mother from learning of her sister's theft. So she proposes a deal: she'll pay off the debt by being Macon's personal chef and assistant.
It's a recipe for disaster, but Macon can't stop himself from accepting. Even though Delilah clearly hates him, there's something about her that feels like home. Besides, they're no longer kids, and what once was a bitter rivalry has the potential to be something sweeter. Something like forever.
"P.S. This is my last piece of dignity and you are welcome to it. Your face is familiar to me as my own. Now that I know I won't ever see yours again, it feels as though a part of me has died. Do you really think it is because you are my enemy?
–Macon "
Buy it on Amazon
Release Date
31 Marzo 2020
Category
Contemporary Romance