12 Gen

Most Anticipated Romance Books of 2022

I libri in arrivo in questo 2022 sono tantissimi e i prossimi mesi saranno davvero pieni di romanzi che non vedo l'ora di leggere.

Per chi legge in lingua inglese ecco una selezione dei libri romance  più attesi in arrivo nei primi mesi di questo inizio anno.
Reminders of Him
Colleen Hoover
A troubled young mother yearns for a shot at redemption in this heartbreaking yet hopeful story from #1 New York Times bestselling author Colleen Hoover.
After serving five years in prison for a tragic mistake, Kenna Rowan returns to the town where it all went wrong, hoping to reunite with her four-year-old daughter. But the bridges Kenna burned are proving impossible to rebuild. Everyone in her daughter's life is determined to shut Kenna out, no matter how hard she works to prove herself.
The only person who hasn't closed the door on her completely is Ledger Ward, a local bar owner and one of the few remaining links to Kenna's daughter. But if anyone were to discover how Ledger is slowly becoming an important part of Kenna's life, both would risk losing the trust of everyone important to them.
The two form a connection despite the pressure surrounding them, but as their romance grows, so does the risk. Kenna must find a way to absolve the mistakes of her past in order to build a future out of hope and healing.
January 18 / Pre-order it on Amazon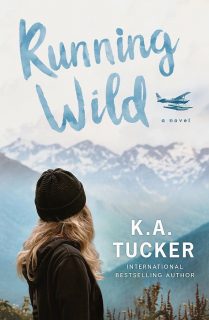 Running Wild
K.A. Tucker
From the internationally bestselling author of The Simple Wild comes the story of a woman at a crossroads in her life, struggling between the safe route and the one that will only lead to more heartbreak.
Veterinarian Marie Lehr knows unrequited love all too well after pining for her best friend, only to watch him marry another woman. It's a mistake she will never make again, especially not when she can practically hear the clock ticking on her childbearing years.
The trouble is, she can't seem to find anyone who appeals to her even a fraction as much as that burly bush pilot did. Competitive musher Tyler Brady certainly doesn't, especially not after the heated altercation with the handsome but arrogant, spiteful man.
Or so she thinks.
January 25 / Pre-Order it on Amazon
Falls Boys
Penelope Douglas
The HELLBENT Series, a spin-off to the Fall Away series, is coming!
"The kids are growing up—different from their parents but the same in so many ways…"
ARO
Hawken Trent. So polite. So sweet. Such an upstanding young man.
A virgin, too, I hear. He never gets naughty with a girl. Probably because Jesus told him not to.
And now here he is, trying to be the hero by protecting another girl from me.
He calls me a bully. Irrational. Unreasonable. A criminal. He can call me anything he wants, I've heard worse.
And he can try to stand between me and my money, but he's never had to fight for food. That rich, clean, school boy doesn't have what it takes.
HAWKE
I surprised her. You should've seen her face.
Just because I don't have a record, honey, doesn't mean I'm clean. It just means I'm better at not getting caught.
That is until I realize I might've actually gone too far this time.
She's there. I'm there. The scene of the crime.
It's dark. The police show up.
We have no choice. We run. Down High Street, into Quinn's bake shop, and I pull her through the entrance to the old speakeasy that everyone forgot was here decades ago.
The door locks, the cops circle the building, never knowing we're right here, and I'm hidden in plain sight, indefinitely, with someone's who's awful.
Mean. Rough. Dirty.
A thief. A delinquent.
Until one night, lost in all of these rooms together, I don't see any of those things anymore.
She's smart. Daring. Soft.
Hot…
Everything's changing. It's this place. It does something to people.
We have a silly urban legend in Shelburne Falls about mirrors. They're a gateway. Don't lean back into them.
But we came through front first.
I don't care what the county records say. This was never a speakeasy.
It's Carnival Tower.
21 March / Pre-Order it on Amazon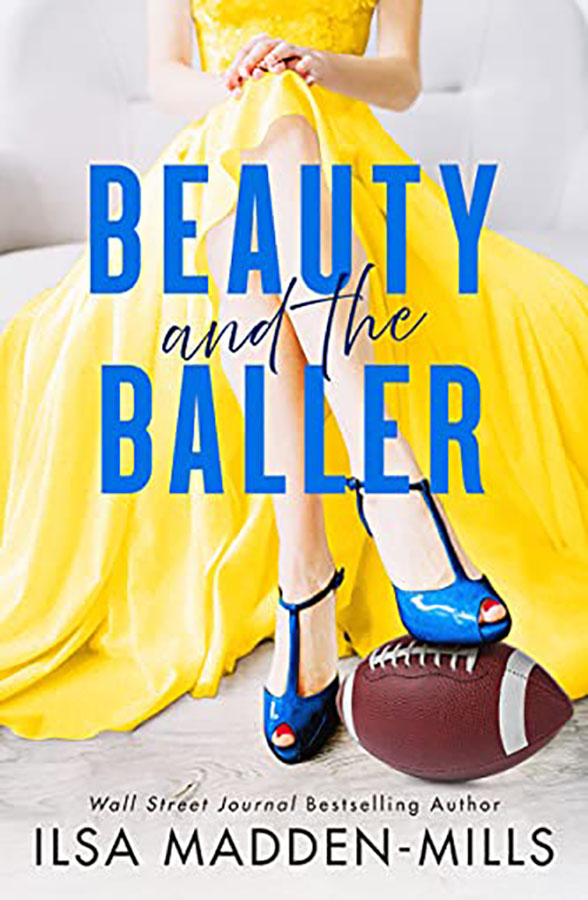 Beauty and the Baller

Ilsa Madden-Mills
An NFL quarterback turned small-town coach gets sacked by a Texas beauty queen in this swoony, passionate romance from Wall Street Journal bestselling author Ilsa Madden-Mills.
Gorgeous, talented, and brilliant, NFL quarterback Ronan Smith has the world in his hands. But after losing his career and his fiancée in a car accident, he falls into a pit of grief and bad choices. When a mysterious girl shows up to his party, he feels drawn to her and makes her his…for one night.
Former beauty queen Nova Morgan is on a mission. Scantily clad as a princess from a galaxy far, far away, she sneaks into a high-profile party to capture the attention of her favorite quarterback. But her hopes crash after an awful one-night stand.
Fast-forward two years. Broke and desperate, Nova returns home to Blue Belle, Texas, where, by a cosmic twist of fate, her broody neighbor is none other than Ronan, the shiny new football coach everyone adores. But he has no idea who she is.
The booster club keeps shoving women at Ronan to keep him in town. His solution? He proposes fake dating to Nova. But things heat up for real under these Friday-night lights when he realizes she's the one who slipped away.
Has this jaded beauty found her forever baller, or will his past keep them apart?
29 March / Pre-Order it on Amazon
Book Lovers

Emily Henry
One summer. Two rivals. A plot twist they didn't see coming…
Nora Stephens' life is books—she's read them all—and she is not that type of heroine. Not the plucky one, not the laidback dream girl, and especially not the sweetheart. In fact, the only people Nora is a heroine for are her clients, for whom she lands enormous deals as a cutthroat literary agent, and her beloved little sister Libby.
Which is why she agrees to go to Sunshine Falls, North Carolina for the month of August when Libby begs her for a sisters' trip away—with visions of a small town transformation for Nora, who she's convinced needs to become the heroine in her own story. But instead of picnics in meadows, or run-ins with a handsome country doctor or bulging-forearmed bartender, Nora keeps bumping into Charlie Lastra, a bookish brooding editor from back in the city. It would be a meet-cute if not for the fact that they've met many times and it's never been cute.
If Nora knows she's not an ideal heroine, Charlie knows he's nobody's hero, but as they are thrown together again and again—in a series of coincidences no editor worth their salt would allow—what they discover might just unravel the carefully crafted stories they've written about themselves.
3 May / Pre-Order it on Amazon
A Cosmic Kind of Love

Samantha Young
Space is the last thing an event planner and an astronaut need in this charming new romantic comedy from New York Times bestselling author Samantha Young.
When event planner Hallie Goodman receives party-inspiration material from the bride of her latest wedding project, the last thing she expects to find in the files are digital videos from Darcy's ex-boyfriend. Hallie knows it's wrong to keep watching these personal videos, but this guy is cute, funny, and an astronaut on the International Space Station to boot. She's only human. And it's not long until she starts sending e-mails and video diaries to his discontinued NASA address. Since they're bouncing back, there's no way anyone will ever be able to see them…right?
Christopher Ortiz is readjusting to life on earth and being constantly in the shadow of his deceased older brother. When a friend from NASA's IT department forwards him the e-mails and video messages Hallie has sent, he can't help but notice how much her sense of humor and pink hair make his heart race.
Separated by screens, Hallie and Chris are falling in love with each other, one transmission at a time. But can they make their star-crossed romance work when they each learn the other's baggage?
30 August / Pre-Order it on Amazon
Love on the Brain

Ali Hazelwood
From the New York Times bestselling author of The Love Hypothesis comes a new STEMinist rom-com in which a scientist is forced to work on a project with her nemesis—with explosive results.
Like an avenging, purple-haired Jedi bringing balance to the mansplained universe, Bee Königswasser lives by a simple code: What would Marie Curie do? If NASA offered her the lead on a neuroengineering project—a literal dream come true after years scraping by on the crumbs of academia—Marie would accept without hesitation. Duh. But the mother of modern physics never had to co-lead with Levi Ward.
Sure, Levi is attractive in a tall, dark, and piercing-eyes kind of way. And sure, he caught her in his powerfully corded arms like a romance novel hero when she accidentally damseled in distress on her first day in the lab. But Levi made his feelings toward Bee very clear in grad school—archenemies work best employed in their own galaxies far, far away.
Now, her equipment is missing, the staff is ignoring her, and Bee finds her floundering career in somewhat of a pickle. Perhaps it's her occipital cortex playing tricks on her, but Bee could swear she can see Levi softening into an ally, backing her plays, seconding her ideas…devouring her with those eyes. And the possibilities have all her neurons firing. But when it comes time to actually make a move and put her heart on the line, there's only one question that matters: What will Bee Königswasser do?
23 August / Pre-Order it on Amazon